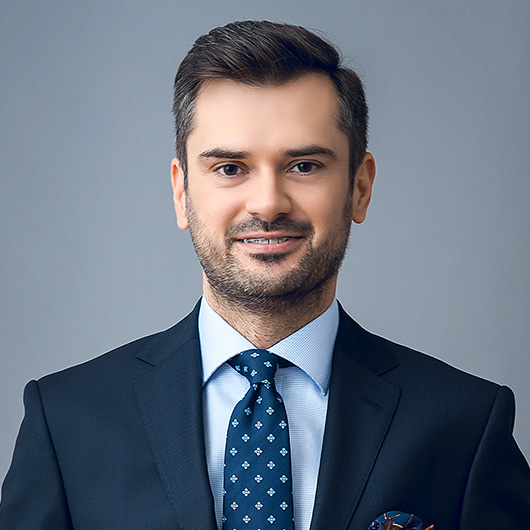 Dariusz Rozpara
partner, legal advisor
Dariusz Rozpara has represented domestic and foreign clients in disputes before courts, the Supreme Court of the Republic of Poland and courts of arbitration. He participates in proceedings before the Polish Financial Supervision Authority regarding the functioning of the insurance market. He also deals with issues of transport law and construction law, real estate, secured transactions and receivables.
For many years Dariusz Rozpara has been associated with one of the largest insurance companies in Poland. Several years of practise has resulted in extensive knowledge of organisation and functioning of insurance companies in the Polish market. He also gained his experience in several law firms.
Graduated from the Faculty of Law, University of Lodz in Lodz and Poznan University of Economics. He completed legal training with a very good result. Member of the District Chamber of Legal Advisers in Poznań.
Speaks English.